Lateral Ear Canal Resection Course
Aug 25, 2021
2021-10-08 2:41
Lateral Ear Canal Resection Course
Lateral Ear Canal Resection Course
[A008]
A lateral ear canal resection is a common veterinary surgical method and is usually used to help treat chronic otitis externa. This surgery requires correct vertical incising as well as horizontal canal opening and if not followed through correctly, may result in recurrence of otitis externa and fission in the treatment area. This course will teach an accurate lateral ear canal resection method through demonstration and sharing of experience for a successful outcome as well as least possible side effects.
Lecture Summary
1. Anatomic Structure
2. Ear Surgery Types
3. Otitis Externa
4. Lateral Ear Canal Resection
5. Marking Incision Site
6. Vertical Cartilage Incision
7. Forming Drain Plate
8. Suture
9. Post-Op Side-Effects
10. Post-Op Treatment
*This surgery was filmed at 3D LIVE SURGERY
3D version is optimized for viewing on a 3D TV with 3D glasses.
VR version is optimized for viewing on a phone with a mini VR or VR goggles.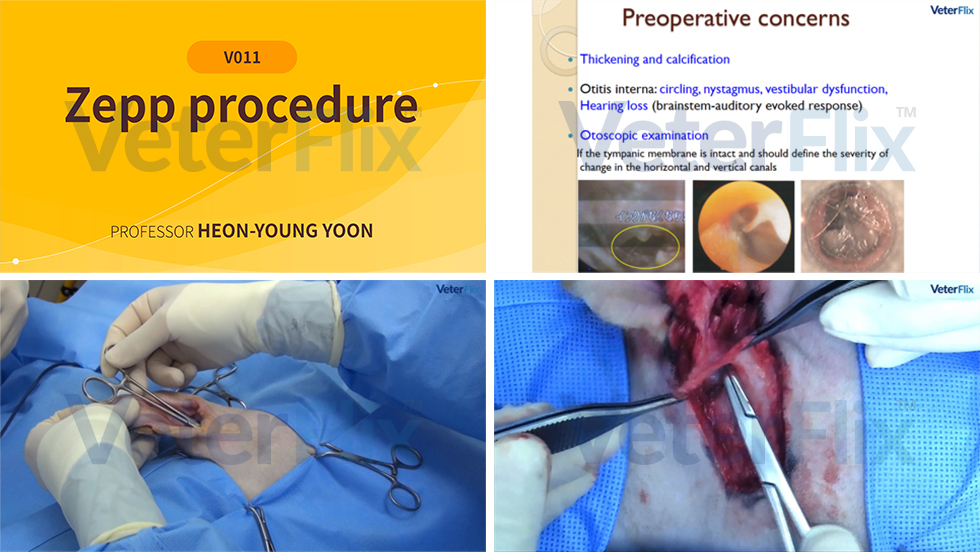 Lateral Ear Canal Resection Theory Lecture

Lateral Ear Canal Resection Surgery Lecture 2D

Lateral Ear Canal Resection Surgery Lecture 3D

Lateral Ear Canal Resection Surgery Lecture VR

Lateral Ear Canal Resection Post-Op Lecture