Perineal Herniorrhaphy Course
Aug 25, 2021
2021-10-08 2:41
Perineal Herniorrhaphy Course
Perineal Herniorrhaphy Course
[A010]
A perineal herniorrhaphy is a common veterinary procedure that requires precise restoration of the contents of hernia and suturing. If not performed correctly, it could lead to recurrence of hernia and damage to contents of abdominal cavity. This surgical demonstration seminar will demonstrate an accurate perineal herniorraphy as well as share experiences to teach a means to successful surgical outcomes and least possible side-effects.
Lecture Summary
1. Causes of Perineal Hernia
2. Anatomical Structure
3. Diagnosis
4. Timing of Surgery
5. Method of Surgery and Perineal Hernia Types
6. Live Surgical Demonstration
7. Post-Op Side-Effects and Care
*This lecture was filmed at 3D LIVE SURGERY
3D version is optimized for viewing on a 3D TV with 3D glasses.
VR version is optimized for viewing on a phone with a mini VR or VR goggles.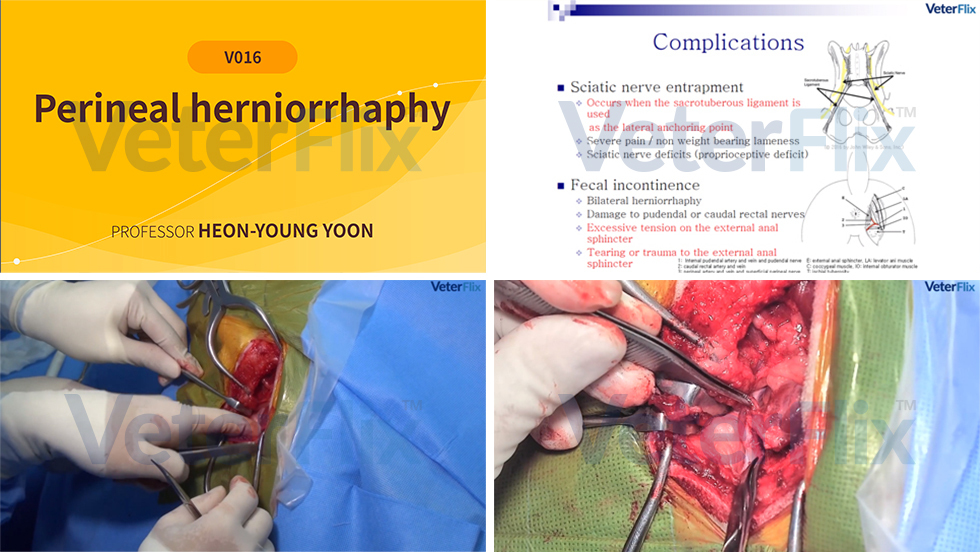 Perineal Herniorrhaphy Theory Lecture

Perineal Herniorrhaphy Surgery Lecture 2D

Perineal Herniorrhaphy Surgery Lecture 3D

Perineal Herniorrhaphy Surgery Lecture VR

Perineal Herniorrhaphy Post-Op Lecture