Held at Songdo VGTC on May 29th with Seoul National University's anesthesiology
​and pain management department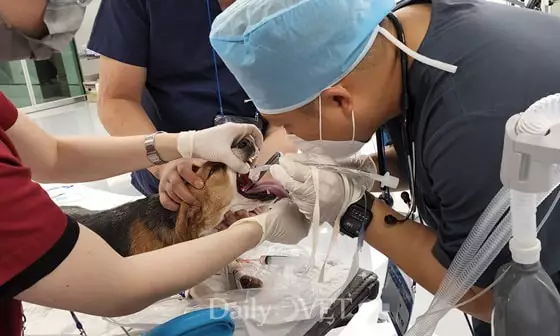 Veterflix (veterflix.com), serviced by 3D MediVision (CEO Kijin Kim), a medical edu-tech company, and Seoul National University's department of anesthesiology and pain management collaborated to host a clinical hands-on course.

The training was held at Songdo VGTC on May 29 (Sun).

The "Veterflix Global Training Center (VGTC)" for veterinary clinical practice education shelters an environment similar to real medical sites such as operating rooms, labs, and conference halls. It boasts a 800㎡ sized wet-lab facility including real-time 3D relay equipment which allows trainees to perform surgery or ultrasound while watching 3D images of demonstrations.

The course taught on this day was "Anesthesia: Let's do it right!" by Professor In-hyung Lee of Seoul National University. The 1 day course began with a theory lecture that eventually led to dry and wet-lab practice. The wet-lab portion was approved by the Institutional Animal Care and Use Committee (IACUC).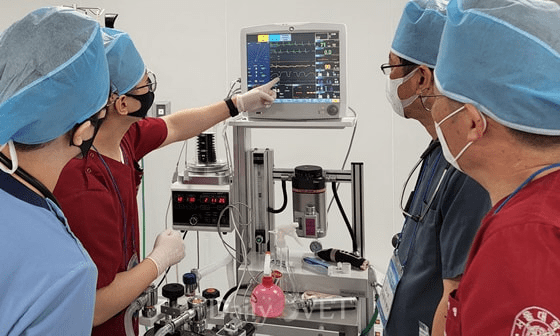 Participants studied the basic concepts of veterinary anesthesia, the structure and use of inhalation anesthesia equipment, how to use ventilators, ECG, Pulse, Pulse Oximetry, Artificial Wave, Capnography, and Spirometry, while they practiced patient soothing, anesthesia introduction, intubation, anesthesia maintenance, and anesthesia depth assessment.

The wet-lab was divided into four groups, and professors and veterinarians from the Department of Anesthesiology and Pain Management at Seoul National University College of Veterinary Medicine were deployed in groups to assist the trainees. A variety of veterinarians, from intern veterinarians who had just graduated from veterinary colleges to heads of animal hospitals, participated in the program.

"As it is our first clinical anesthesia hands-on course, we worked hard to prepare a hands-on course that cannot be experienced anywhere else," Veterflix said. "We will hold various hands-on courses in different fields of veterinary medicine such as surgery, orthopedics, radiology, and dentistry at VGTC in the future."
기사 원문 : https://www.dailyvet.co.kr/news/academy/166837(KR)